"Oh, you wanna go on an art tour? Just explore it with Hanoi Art Tours"
WHY Hanoi Art Tours ?
Here are some great reasons to join Hanoi Art Tours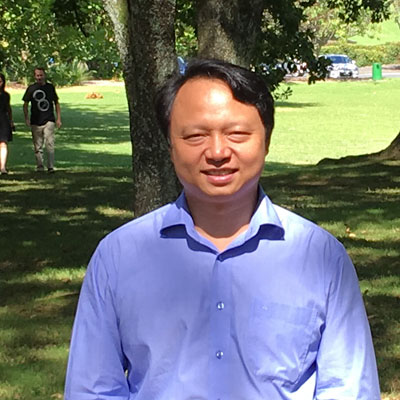 You will understand more about Vietnamese Modern Fine Art History through the view of an art curator, collector, gallery owner and an experienced tour guide
You will get to know many untold stories that you could never find in any guide book
The trip is a great combination among: Arts, History, Cultures and Architecture
Huong studied fine art and graduated from Vietnam Fine Art University in 1997, working as an artist for two years before starting to work as a tour guide.
"At that time, I could see that it would be great if I would be able to earn a living by being an artist. But life was not that easy for a peasant boy who just graduated from University to work as an artist in Hanoi. I studied English at the same time and I decided to change my job to be a tour guide then I could continue my hobby of art later. I knew many lecturers at Vietnam Fine Art University and many good students. Since working as a guide and earning more money and collecting a lot of artworks from talented people that I knew, so my hobby never stopped…!"
"I've come up with the best of the best. I have been collecting arts for 15 years and have known most of the emerging and established artists in Hanoi. I've been follow the art society of this city for a decade. I know exactly what to show you for the best of the best in museum, at exhibition, at artist studio…"
Huong as an art collector, art curator and a tour guide, he has a great knowledge about Vietnamese modern art history, galleries and artist. "I know all the secrets of Hanoi contemporary art, not just about the paintings or sculptures but about the deep history, many untold stories of Vietnam art history.
On our art tours you will learn not only about art but also about Vietnamese history through the art. Our knowledge about art and history goes well beyond the information provided on any guide book. Our knowledge is that which is passed on in art society and in the passion about art of an art curator, an art collector as well as an experience tour leader who has been running tours throughout Indochina for more than 10 years.
A safe and fun way to explore Hanoi's famous Old Quarter, French Quarter and some of the best site in Hanoi for Art (Fine Art). If you're going to explore it, why not explore it your way before the others do.
We understand about tourism which allows us to make a great tour itinerary and our passion for art to show you very best of Vietnamese contemporary arts. Out art journey trip is a great combination of wealth of knowledge and a passion for the art with a desire to share it in a clear and informative way to ensure you have a memorable day.
Hanoi Art Tours are highly informative, engaging and entertaining occasions for everyone interested in art and who want an experienced and knowledgeable guide to Hanoi's museums, galleries, exhibitions, art fairs, hidden gems, quirky secrets, walking tours and as well as an opportunity to gain an unrivaled insight into the Vietnamese art market.