[slideshow slider_width=668 showtitle=0] https://www.hanoiarttours.com/wp-content/uploads/2016/04/hanoi-art-tours4.jpg
https://www.hanoiarttours.com/wp-content/uploads/2016/05/Victor-Tardieu-Wall-Painting.jpg
https://www.hanoiarttours.com/wp-content/uploads/2016/05/Mosaic-wall-art-Hanoi-1.jpg
https://www.hanoiarttours.com/wp-content/uploads/2016/04/hanoi-art-tours1.jpg
https://www.hanoiarttours.com/wp-content/uploads/2016/04/hanoi-art-tours3.jpg
https://www.hanoiarttours.com/wp-content/uploads/2016/05/Long-Bien-Bridge-Hanoi.jpg
https://www.hanoiarttours.com/wp-content/uploads/2016/04/hanoi-art-tours2.jpg
[/slideshow]
The Hanoi Art Tours has temporarily stopped at the moment.
Want to understand Vietnamese Contemporary art? Find the hidden gems of Vietnamese Art that could not be found in any guide books? And A LOT MORE…!
Explore Hanoi with Hanoi Art Tours
Stopping in old art cafes, seeing the longest mosaic in the world, meandering in Hanoi's Old quarter to see propaganda posters, walking on old French Boulevards, visiting artist studios, exploring fine art museum, galleries… and everywhere in between, let Hanoi Art Tours take you on the 'Ultimate Art Tours' through Hanoi's Art Scenes
Hanoi Art Tours takes you on an art discovery journey. You will go from one surprise to another. Based in Hanoi, Hanoi Art Tours is a knowledgeable, fun, safe and exciting way to understand and explore some of Vietnam's contemporary art and learn more about Vietnam's history. Explore streets, galleries, museums and art studios…further more you can test your art senses by trying to draw "painting of a life time " on some of Vietnamese traditional material such as: Water color on DÓ PAPER . We offer trips to meet your time by offering two options: haft day trips and full day trips
Huong, an art curator, a gallery owner, native born Vietnamese, has come up with some of the best and most exciting art Hanoi tour programs to share with fellow art lovers and travelers from all over the world
[ruler bottom=30 top=10 margins=0]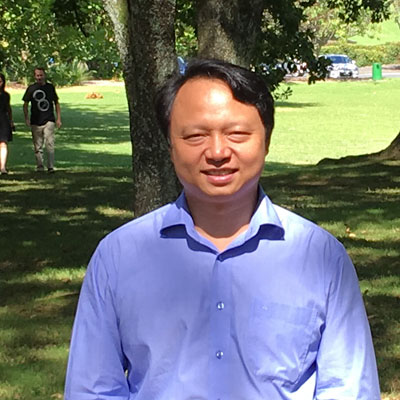 Hanoi Art Tours & Huong
Huong studied fine art and graduated from Vietnam Fine Art University in 1997, working as an artist for two years before starting to work as a tour guide. In 2006, he founded Nguyen Art gallery which later became one of the best Art galleries in Hanoi.
Huong as an art collector, art curator and a tour guide, he has a great knowledge about Vietnamese modern art history, galleries and artists.
[pullquote aligntext='left' alignblock='none' cite=" style='style02′]
I know all the secrets of Hanoi contemporary art, not just about the paintings or sculptures but about the deep history, many untold stories of Vietnam's art history.

On Hanoi Art Tours you will see there are no boundaries for artist in term of creativity. Many art lovers would be over-whelmed by the sheer variety and visionary talent on display in Hanoi's galleries. Join our Hanoi Art tours, and find out how interesting Hanoi Art History is over the century and how Vietnamese artists are integrating with the world's art
[/pullquote]