Nguyen Do Cung was a talented visual artist of the first generation of Vietnamese visual arts. His family was a traditional Confucian family; his father was Nguyen Do Muc – a renowned scholar in the period of National Language's development. Nguyen Do Cung was born in Thu Trai village, Thach That district, Son Tay province (now Phuc Tho district, Hanoi).
Artistic activities
He graduated from the Indochina Fine Arts College class 1929 – 1934. He had a passion for painting and became famous for his unique artworks in many newspapers in Hanoi such as Phong Hoa and Trung Bac Chu Nhat during the period between 1935 and 1937. In 1940, he went to Japan to learn Japanese lacquer art. He was an intensely patriotic man who actively worked for the Resolution. After the August Revolution in 1945, he served as a National Assembly deputy during its first tenure. He worked in the Cultural Association for National Salvation, painted advocacy paintings and banknote's sample. In 1947, he became the president of the Federation of Resistance Culture of Contact Zone V.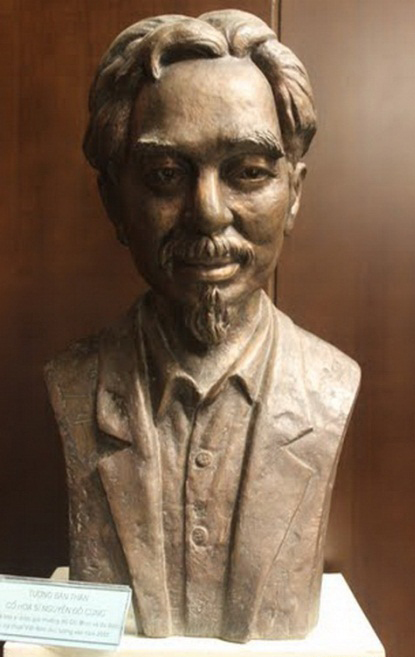 In addition, he was known as an erudite researcher who wrote numerous monographs on Vietnamese ancient arts. He studied national cultural heritages through ancient architecture and searched for Western art movements in the early 20th century with the aim of experiencing stereoscopic tendency and creating a new shade for painting. In 1962, he had charge of the establishment and construction of the Museum of Fine Arts and then he trained many art researchers through the survey methods of Vietnamese artistic monuments.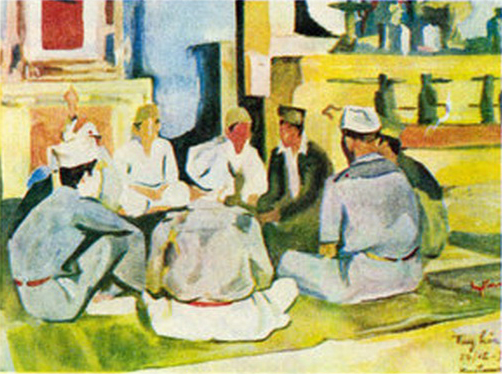 His positions: Member of the standing committee of the Vietnam Fine Arts Association, Member of the Executive Committee of Vietnam Association of Literature and Art, Director of the Institute of Fine Arts, Deputy of the first National Assembly. He was awarded first-class labor Medal and third-class resistance Medal.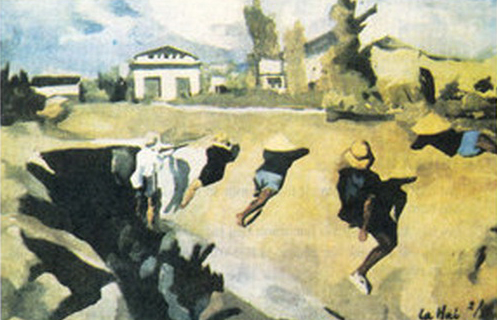 Review and evaluation
In terms of the review and evaluation of Nguyen Do Cung's characteristics and career, painter Nguyen Van Ty wrote: "In the storm of artistic creativity among the complexes and difficulties of revolutionary activities, Nguyen Do Cung is a sharp steel tip dart, a flame tree soaring up. He is optimistic, incorruptible and always thinks for everyone. Moreover, he kept the nationalistic spirit in his paintings and his soul."