Painter Le Pho is considered as a master in Vietnam and in the world in terms of post-impressionism with plenty of expensive paintings. He is also called "Vietnamese master in France" and "giant sequoia in Vietnam Fine Arts." His paintings have been sold at the highest price among Vietnamese ones. Most of them were auctioned in Christine's International, Hong Kong.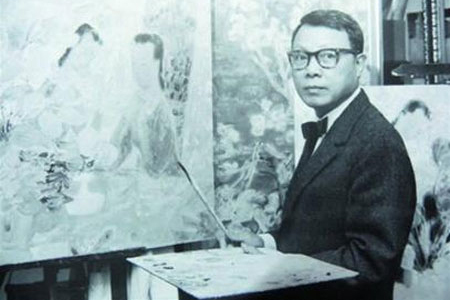 Full name: Le Pho
Born: August 2nd, 1907 in Thanh Xuan, Hanoi.
Died: December 12th, 2001 in France.
Art Style: The main materials are oil paint and silk. The major themes are flowers, dreamy and aristocratic women.
His artworks: Nostalgia (Hoai Co Huong), Kim Van Kieu, The purple curtain (Buc rem tim), A young woman (Thieu phu), Girl with orchids (Thieu nu ben hoa lan), Still life, Paysage du Tonkin, A vase of peonies (Binh hoa mau don), Maternity (Long me), Beautiful woman in a sun-colored shirt (Giai nhan mau ao nang).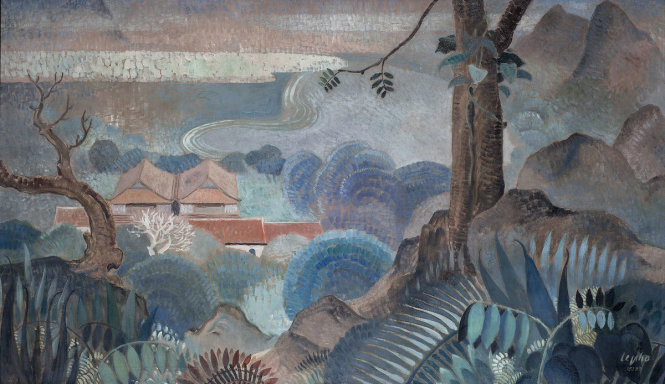 The painting "View from the hilltop" (Nhin tu dinh doi) painted in 1937 was fetched 840,000 USD (approximately 18.3 billion VND) on November 22nd, 2014 at auction in Christie's International – the art auction house in Hong Kong. This is a new record for the most expensive painting of a Vietnamese painter.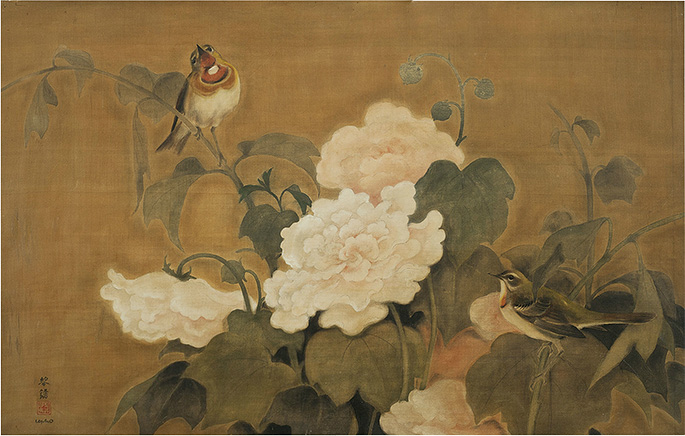 "Birds" (Nhung chu chim) – sold for 625,000 HKD (over 1.7 billion VND)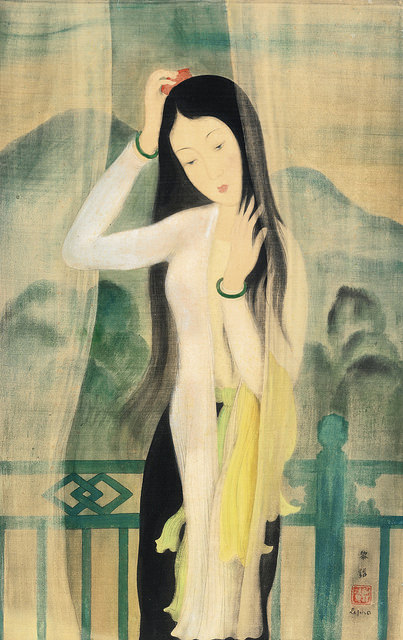 "The purple curtain" (Buc rem tim) (1942-1945) – fetched 2.9 million HKD (over 8 billion VND) in April, 2012 at auction in Hong Kong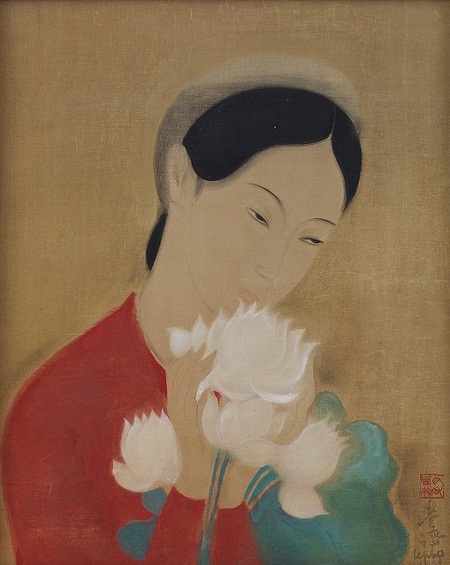 "Portrait of a young woman with lotus branch'' (Chan dung thieu phu va hoa sen) – 1939, 1,240,000 HKD (nearly 3.5 billion VND)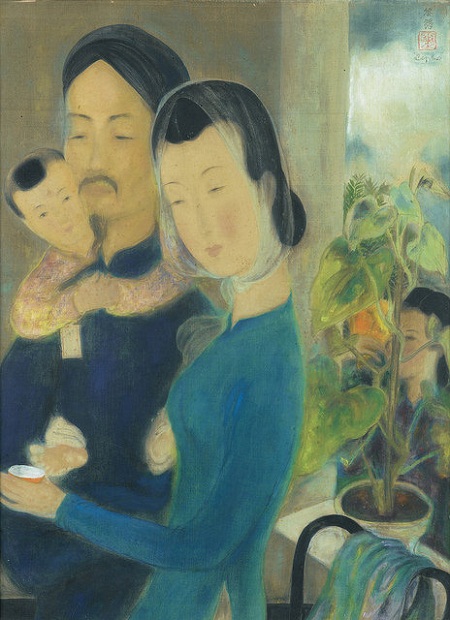 "The small family" (Gia dinh nho) (1940) – $740.000 HKD (2 billion VND)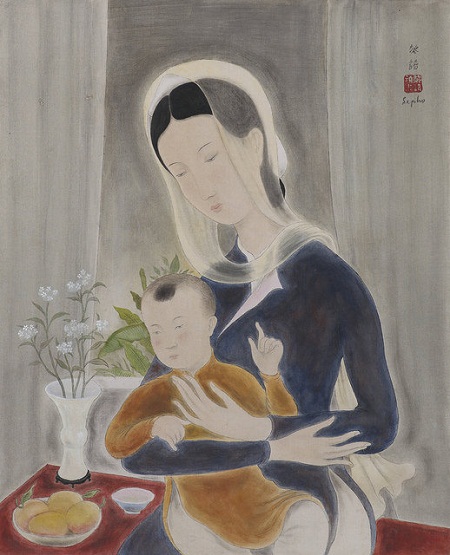 "Mother and child" (Me va con) – 1,160,000 HKD (over 3.2 billion VND)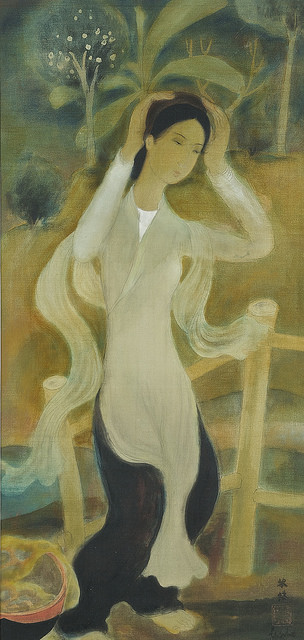 "The bath" (Di tam) (1937-1938) – 562,500 HKD (nearly 1.6 billion VND)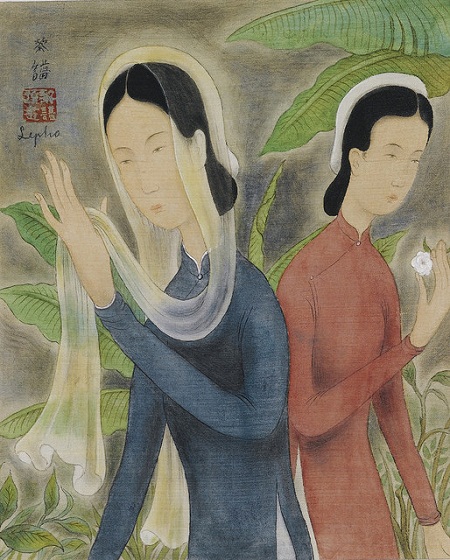 "Two sisters" (Hai chi em gai) (1940) – 250,000 HKD (over 700 million VND)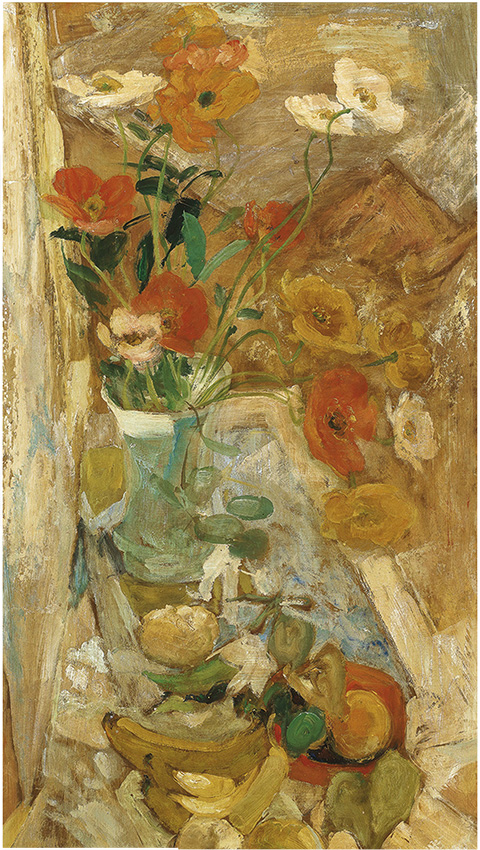 "Still life and fruits" (Tinh vat voi hoa qua) (1963) – sold for 350,000 HKD (about 955 million VND)"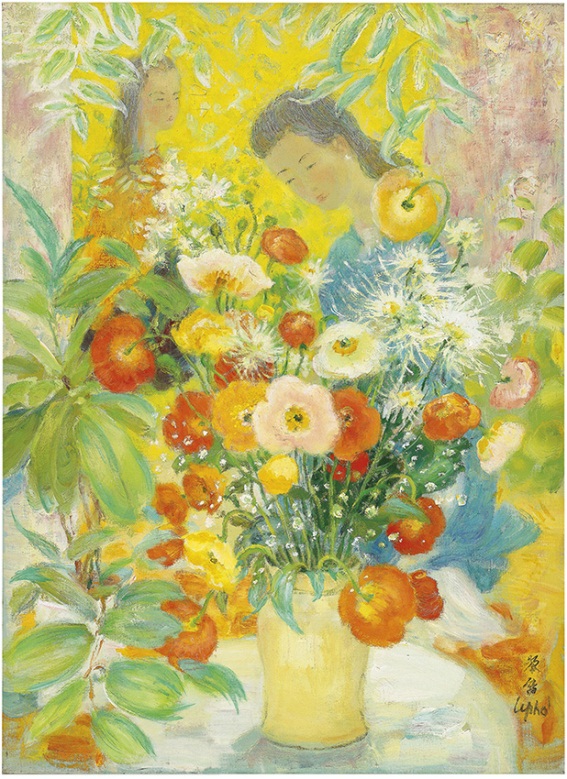 "Indoor sun" (Nang trong nha) – 225,000 HKD (614 million VND)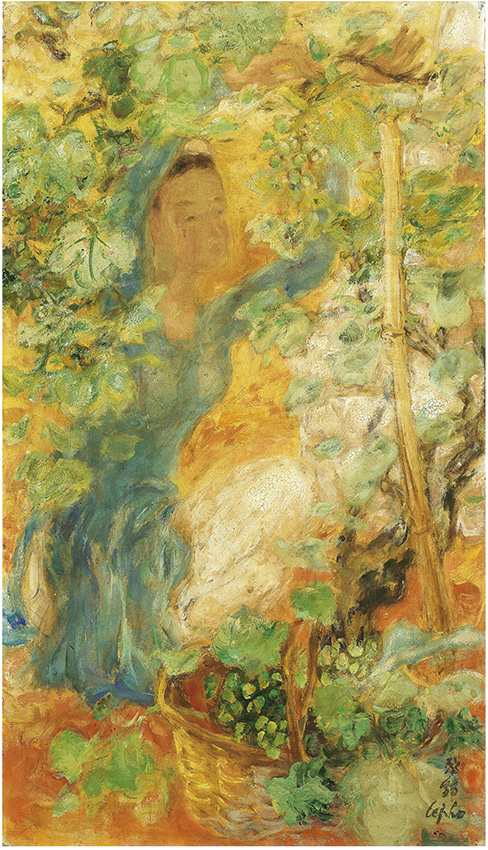 "Grapes and wine" (Nho va ruou vang) (1950s) – 200,000 HKD (over 546 million VND)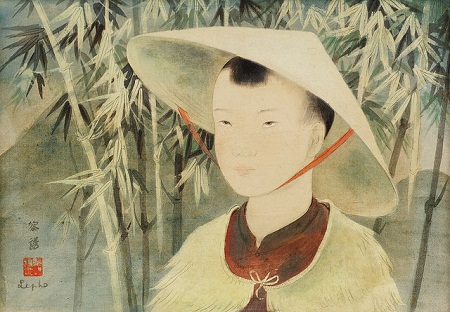 "Portrait of a Vietnamese boy" (Chan dung mot cau be Viet Nam) – 225,000 HKD (631 million VND)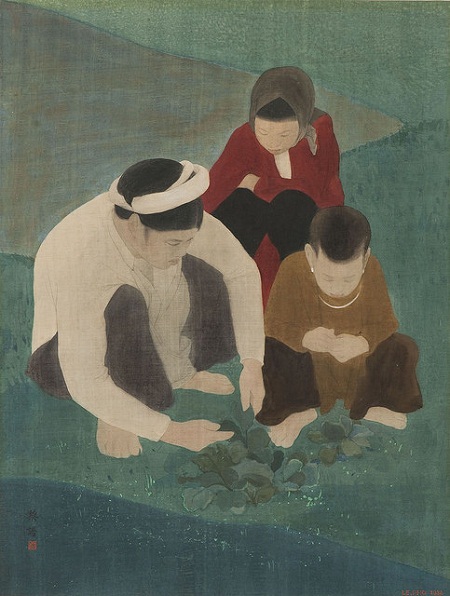 "Pick medicinal plants" (Hai cay thuoc) – 1932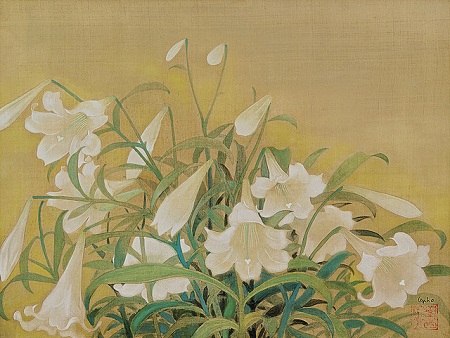 "Lilies" (Hoa loa ken) – 187,500 HKD (526 million VND)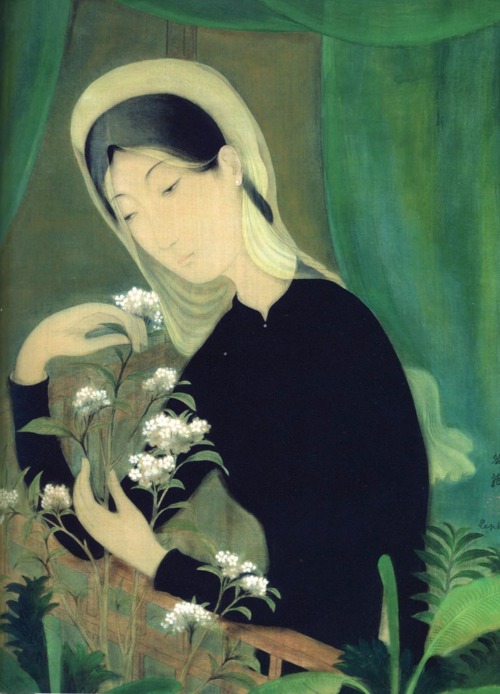 "Nostalgia" (Hoai co huong) – 360,000 SGD (4.7 billion VND)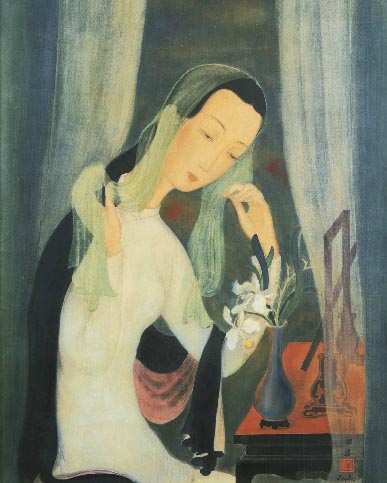 "Girl with green scarf" (Co gai voi khan quang co xanh)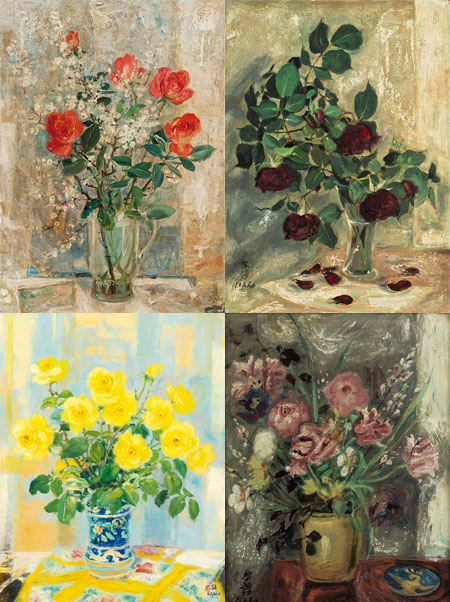 Still lifes paintings